Chapter Officers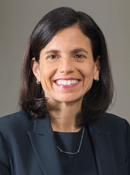 Michelle I. Schaffer
President
Michelle Schaffer represents clients in high stakes civil litigation matters. Her diverse practice includes defending multinational corporations in complex products liability, toxic tort, pharmaceutical and premises liability cases as well as representing small businesses and individuals in general liability and commercial disputes. Throughout the past nearly 30 years, Michelle has defended automotive manufacturers and suppliers in product liability, warranty and consumer claims and she has served as regional and national counsel addressing many types of pattern defect theory litigation. Michelle has extensive trial experience and appears in the state and federal courts throughout New England.
Michelle enjoys leadership positions in the legal community. In addition to her work for ABOTA, she has served as a member of the Board of Directors and currently holds the position of Immediate Past President of the Massachusetts Defense Lawyers Association. She is a Past President of the Massachusetts Chapter of the Federal Bar Association, served as a member of the Massachusetts Joint Bar Committee on Judicial Appointments and is a former Chair of the Defense Research Institute's Lawyers Professionalism and Ethics Committee. For many years, Michelle served on the Editorial Board for the Massachusetts Law Review. Michelle is a frequent lecturer at continuing legal education conferences and has published extensively on topics relating to substantive areas of her practice, discovery techniques and trial practice in general.
Michelle was selected as a 2015 Top Women of Law by Massachusetts Lawyers Weekly. She has been recognized as a Super Lawyer since 2008 and is AV® Preeminent Peer Review Rated. Michelle is a Fellow of the American Bar Foundation.
Michelle has a Bachelor of Arts degree magna cum laude in International Relations from Tufts University and a Juris Doctor degree from Northeastern University School of Law. She is admitted to practice law in the state and federal courts in Massachusetts, Connecticut, Maine and in the District of Columbia, before the First and Second Circuit Courts of Appeal and the United States Supreme Court.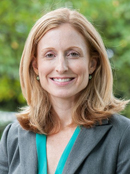 Susan M. Bourque
Vice President
Susan M. Bourque is a Partner in the law firm of Parker Scheer LLP and the Director of the firm's Tort Litigation Practice Group. Susan has 14 years of years of active experience representing clients in a wide range of complex personal injury claims, with an emphasis on nursing home abuse and neglect cases, and has successfully resolved scores of cases by way of trial, arbitration and mediation.
A family experience initially prompted Susan's interest in nursing home abuse cases which led to a fierce desire to represents the interests those she considers "our most vulnerable clients", including those with Alzheimer's and other severe cognitive deficits, who are among those least able to advocate for themselves. Susan has served as lead counsel and co-counsel on many of the firm's largest cases and has a proven record of success, whether by way of a negotiated settlement, arbitration, or jury trial. In addition to a busy case load, Susan is also an active participant in Suffolk University Law School's mentoring program.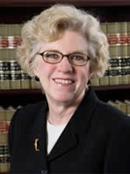 Barbara Hayes Buell
Treasurer
Barbara Hayes Buell is the managing partner at Smith Duggan Buell & Rufo, LLP where she concentrates her practice on representing health care professionals and hospitals in medical malpractice, hospital and practice governance, and in matters relating to credentialing and licensing. She has also developed a vibrant practice in representing several Massachusetts charter schools. Barbara earned a bachelor's degree from Brandeis, her J.D. from Northeastern and a master's degree in public health from Boston University.
Barbara has been a pioneer in championing the rights of women, starting with her own efforts to join the Jaycees before she went to law school, when it was an all male organization. As a new lawyer in the 1970s, Barbara represented many straight men, gays and lesbians seeking child custody.
Barbara has tried several hundred civil cases, almost half to a jury verdict. She has taught in the Lawyering Process Course at Harvard Law School and has taught Women's Rights, Fair Trial/Free Press, and Constitutional Law to undergraduates at Boston University. Barbara has contributed to many continuing legal education courses and texts in the area of trial practice. She continues to give much sought after grand rounds-type presentations for hospitals, long-term care facilities, and healthcare management personnel.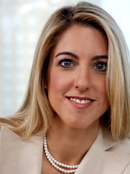 Marianne C. Leblanc
Secretary
Marianne LeBlanc is a Partner in the Boston law firm of Sugarman and Sugarman, P.C. where she concentrates in the area of plaintiff trial practice, specializing in negligence law, medical malpractice, motor vehicle tort, product liability and liquor liability law. With record-setting verdicts in Massachusetts during her 25 years of practice at Sugarman, Marianne's advocacy skills draw on her commitment to making a difference both for her clients and the community at large. She has been recognized since 2005 in "Best Lawyers in America" and has repeatedly been selected by her peers as one of the Top 100 Massachusetts Super Lawyers and one of the Top 50 New England Women Super Lawyers, in addition to achieving Martindale Hubbell's AV preeminent rating. She was recognized as one of 1999's "Lawyers of the Year" by Massachusetts Lawyers Weekly, in connection with a liquor liability jury verdict she obtained which was noted at the time as the largest verdict in Massachusetts history, and with the Boston Business Journal's "40 Under 40 Award" in 2002.
In addition to her practice, Marianne has provided leadership to a wide variety of legal, civic and community organizations. Marianne currently serves nationally on the Board of Governors for the American Association for Justice (AAJ) and also as its State Delegate for Massachusetts. She also serves on the Executive Committee and Board of Governors of the Massachusetts Academy of Trial Attorneys, as Co-Chair of the Boston Bar Association's Personal Injury & Medical Malpractice Committee, and as Chair of the Norfolk Superior Court Bench-Bar Committee. She is a past Chair of AAJ's Women's Caucus and the recipient of its prestigious Marie Lambert Award. She is a Past President of the Women's Bar Association of Massachusetts and the Women's Bar Foundation of Massachusetts, and past Chair of the Civil Litigation Section for the Massachusetts Bar Association. Marianne frequently writes and lectures, locally and nationally, in legal education programs. In addition to her leadership roles in the legal community, Marianne also serves as the Chairman of the Town of Westwood Finance and Warrant Commission. She has spearheaded Sugarman's charitable involvement with the Harrington House, one of the residential homes for children run by the Home for Little Wanderers.
A principal at Sugarman since 2000, Marianne was graduated from Wellesley College in 1990, and from Boston College Law School in 1993.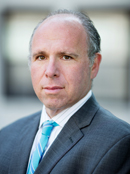 Russell X. Pollock
Immediate Past President
Russ Pollock is a founding shareholder in the law firm of Bergstresser & Pollock PC, a trial practice dedicated to representing plaintiffs in professional liability and other high exposure civil litigation matters. He has represented clients in medical malpractice, legal malpractice, general liability, products liability and motor vehicle liability actions. He has tried numerous cases to verdict in a variety of areas of law. Following law school, Russ began practicing in New York City in 1989 until moving his practice to Boston in 1994.
Russ is a graduate of the State University of New York at Stony Brook, where he earned a Bachelor of Science degree in Applied Mathematics. He received his law degree from Brooklyn Law School. He has been admitted to practice in Massachusetts, Connecticut, New Hampshire, Rhode Island, New York and New Jersey as well as numerous Federal Courts.
Russ is an Associate Member of the Massachusetts Chapter of the American Board of Trial Advocates, for which he served as Chapter President in 2017. He is also a member of the American Bar Association, the Massachusetts Bar Association and the Massachusetts Academy of Trial Attorneys, for which he has served on the Board of Governors. Russ has also held office with the Town of Sherborn where he was elected to the Sherborn School Committee and appointed to the Sherborn Advisory Committee. Russ is also a volunteer hearing officer for the Massachusetts Board of Bar Overseers.